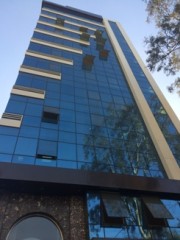 New office in Cairo, Egypt
The Company moved from New Cairo to new premises in New Maadi. The new office is newly built and is located in an area where most oil & gas companies are based, only 1km away from EGPC.

The full address of the new office is:

Vegas West Obayed, Street 263, Building 7H, New Maadi, Cairo, Arab Republic of Egypt   Tel.: +20223225000, Fax: +20223225080  

For maps and addresses of all our offices please click here.